TOMMY McCASHIN - (Adam Wright)

TOMMY IS A 20 YEAR OLD GUY WITH A NATURAL TALENT FOR POOL, RUINED ONLY BY HIS ARROGANCE AND PRIDE. HE FEELS HE HAS TO WIN THE POOL TOURNAMENT TO PROVE HE IS NUMBER ONE.
JOHNNY MALONE (James Atkinson)

JOHNNY IS AN OLD TIMER AND BYGONE POOL LEGEND. NICKNAMED "THE EAGLE" IN HIS PLAYING DAYS FOR HIS UNCANNY ABILITY TO SEE A SHOT FROM NOWHERE. HISSTRANGE ADVICE COUPLED WITH THE FACT HE NEVER WON A MAJOR POOL TOURNAMENT MAKE HIM AN UNLIKLEY MENTOR FOR A YOUNG MAN WITH TOO MUCH ATTITUDE SUCH AS TOMMY.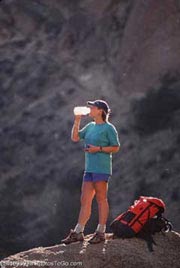 I might describe my job in a little more detail here. I'll write about what I do, what I like best about it, and even some of the frustrations. (A job with frustrations? Hard to believe, huh?)